Are you visiting a friend's home and have left your bong behind? Maybe you never purchased one, or you're just feeling creative. Whatever the situation, don't worry; we'll assist you in making your handmade bong. At least, the water bottle bong is an experience that every real stoner should have once in their lifetime.
The best material for bongs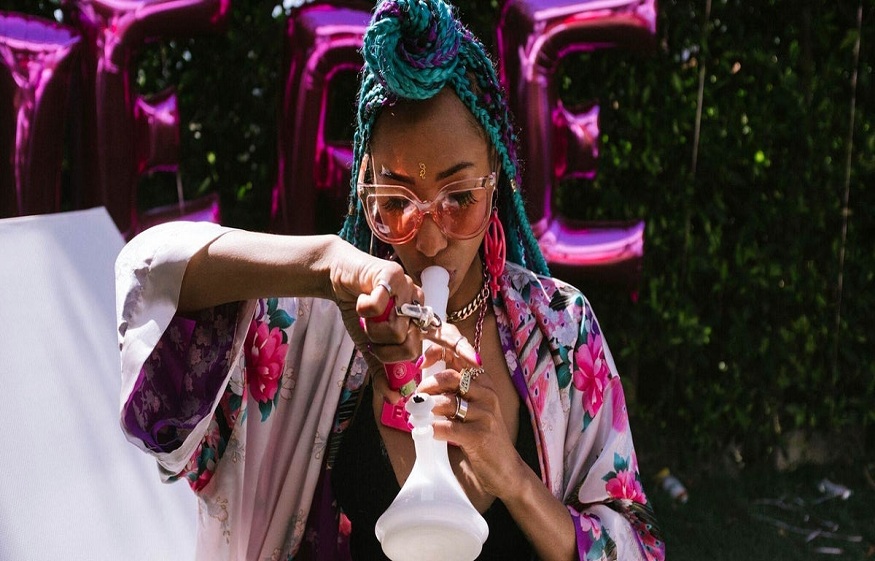 There are lots of bongs which are available in the market. They are also coming with different materials. The best bongs to select that we came to know are Glass Bongs. It is a very prominent material available in the market. They are used to provide cleanliness and pure taste to the user. Generally, bongs made from borosilicate glasses must contain boron trioxide. It helps the bong to adjust specific thermal expansion.
Size of a bong.
10″ Tube Bong is ideal for daily smokers. It is also good for beginners who find smooth and full-size bongs for their smoking purpose.
Methods of making bongs
Here are some easy steps on how to make a homemade bong.The most famous and simple bong-making method is using a plastic bottle. The ingredients you need to make a bong are a capless bottle, a pen and some foils. You must select a bottle with a larger vessel to get a bigger hit. A bottle can be filled with 1/4 ofwater. Tear a small piece of aluminium foil and wrap it around the openings of the bottle. You need to make several piercings on the paper with the help of sharp objects like toothpicks, safety pins or needles.
Now it's time to make a waterpipe. Take a pen and make a small hole below the bottleneck to make a carb.A pen shaft will work as a smoke shaft. Now insert the pen in the hole. Make another hole that is above the waterline downstream. And place a pipe over the hole that goes into the water. Remember to use a small shaft of a pen with a piece of foil. Placeyour favourite herbs on the foil. Light up with the help of using a lighter, and let your herbs ignite. Initially, you must have to suck in slowly in order to force the smoke through the water. Also, make sure to place a finger over the hole while doing this. Now enjoy sucking up through the openings of the top of the bottle.
So, if you are in a hurry and forgot your bong, this is one of the simple way show to make a homemade bong.