If it seems like healthcare delivery has gone high-tech recently, you are not imagining things. In addition to all the other changes COVID forced on the healthcare industry, technology has become an integral part of a new delivery model focused on meeting patients where they are.
From healthcare mobile apps to technology-based corporate wellness clinics, high-tech healthcare delivery is popping up all over the place. As a consumer, clinician, or corporate wellness manager, what are you comfortable with?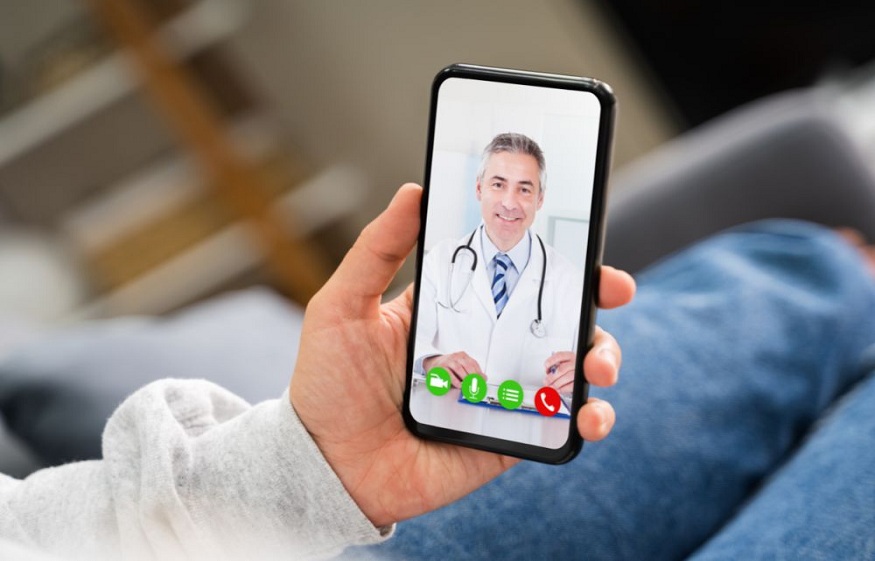 The Mobile App
One of the more controversial high-tech options is the healthcare mobile app. Apps are created and run by tech companies that contract with clinicians to offer basic primary care online. These clinicians can be physicians, physician assistants, nurse practitioners, or registered nurses with specific specialties.
The services they provide are pretty straightforward. When a patient wants to see a clinician for primary care, they simply bring up the app and search for an available provider. Providers offer services as they have time to do so.
The Retail Clinic
Retail health clinics are becoming increasingly more popular, especially in states where physician assistants and nurse practitioners have been given the green light to practice without direct physician supervision. Retail clinics can be found mostly in local pharmacies and grocery stores.
The technology aspect comes into play at retail clinics that are connected to local hospitals or primary care practices through computerized systems. Such clinics offer a combination of remote and in-person care.
Fully Remote Clinics
An extension of the retail clinic is the fully remote clinic staffed by nurses and powered by telemedicine kiosks equipped with a full range of diagnostic tools. CSI Health, a company that designs and builds telemedicine kiosks, says this particular solution represents a good way for primary care practices to expand in rural areas without having to bring on more physicians.
A telemedicine kiosk with diagnostic capabilities makes it possible for patients to visit with doctors remotely but still have a similar experience as they would in the clinician's office. It is essentially the best of both worlds.
Corporate Wellness Clinic
Along those same lines is the corporate wellness clinic. It is virtually identical to a fully remote clinic except that it's located in the workplace. Employees who need primary care never have to leave the office or drive to their doctor's primary practice. Fully equipped telemedicine kiosks facilitate remote care just footsteps away.
Mobile Healthcare Delivery
In keeping with the telemedicine kiosk idea, the last solution on the list is mobile healthcare delivery. It is primary and emergency care facilitated by mobile units with the same connectivity as a telemedicine kiosk. CSI Health builds mobile units with on-board diagnostic tools.
Fully mobile healthcare delivery allows local practices to take mobile triage into the field after a natural disaster. It gives them the capability to offer house calls to housebound patients by sending a nurse to the patient's home with a mobile unit.
Face-to-Face When it is Necessary
The one thing all these solutions have in common is their ability to facilitate primary care when face-to-face meetings aren't necessary. That's the interesting thing about primary care, by the way. It is straightforward and uncomplicated care that generally involves little more than a check of the vital signs and a consultation with the doctor.
Companies like CSI Health have discovered that they can offer a more than adequate experience through telemedicine technologies, an experience that eliminates the need for unnecessary in-person visits. Patients are figuring it out, too. That's one of the reasons healthcare delivery is quickly going high-tech.