If you are a healthcare recruiter, then there is no getting away from the fact that you're most likely in a challenging position these days. The U.S. healthcare system is currently experiencing a chronic talent shortage. Health Jobs Nationwide, an online healthcare jobs board offering medical jobs, say that the effects this can have on recruiters, while depending very much on the particular institution, are not good for patients.
The effect that the current talent shortage tends to have on recruiters is to make them desperate. This in turn leads to the relaxing of standards at certain institutions as they seek to snap up the available talent. This can only lead to ultimate job dissatisfaction on the part of the employees, which in turn leads to a high turnover of staff. There are too many different specialties in healthcare, and many more different job roles. All these people need to gel and ultimately work together like a well-oiled machine. That's harder to do when staff are constantly moving in and out the door.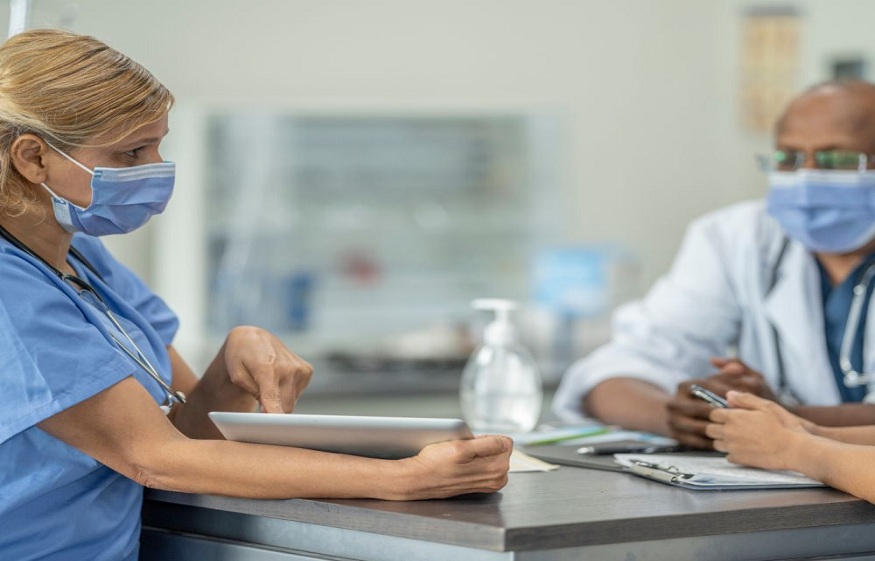 Interview Questions
One of the things these aforementioned "desperate" institutions tend to do is make interviews easier – or to conduct them less than professionally. One of the forms this takes is a serious lack of legal and professional etiquette when it comes to asking interview questions. If you're a healthcare recruiter, you need to learn what questions you should not ask in an interview, as well as which ones are downright illegal.
When you vet a potential recruit in an interview, the goal is certainly to find out as much about them as possible. You've already seen their qualifications and experience on the resume, and so there's an imperative to dig a little deeper, and even to make things a little personal. A recruiter needs to know that the recruit will gel with the team and provide an optimal level of care for patients.
This is perhaps why it's sometimes possible to fall into unprofessional and illegal questions. When you dig deeper, it is possible to dig a little too deep.
Examples of Bad Questions
To avoid such pitfalls in interviews, there is no substitute for becoming well versed in the law which governs the actions of your profession. You should also be clued up on best interview practices and how to conduct an incisive and penetrating interview, but one that does not violate the law or put the candidate off with very unprofessional questions.
That takes some professional expertise and research. However, in lieu of that, here follows some questions you shouldn't ask – and what to ask instead.
"Where Were You Born?"
This is actually a line of questioning an interviewer needs to make as they need to make sure a recruit is legally entitled to work in the U.S. Nevertheless, by asking specifically for country of origin, you violate the law. Instead, simply ask if they are authorized to work in the U.S. and if they can prove it.
"When Do You Plan to Retire"
This is a pretty silly question, simply because most candidates will have no idea. However, asking questions related to age is off-putting and unprofessional.
"Do You Have Kids?"
When this is asked, employers are really trying to work out a candidate's availability. Nevertheless, it is illegal to deny someone employment based on their family status.
Being sure to ask only professional and legal questions will not just keep you the right side of the law, it will also make you a more effective interviewer as well.