When perusing healthcare job boards such as Health Jobs, it is not uncommon to see posts advertising a variety of medical positions including nurse practitioner jobs or registered nurse jobs. There is a huge demand for medically trained professionals, and this sector is one where even in the face of economic hardship there remains security and growth. It is not surprising therefore that many people choose to study medicine or a related subject. Nursing is one field of medicine that is both interesting and varied. But what do nurses do on a daily basis? And is this something that you might find interesting?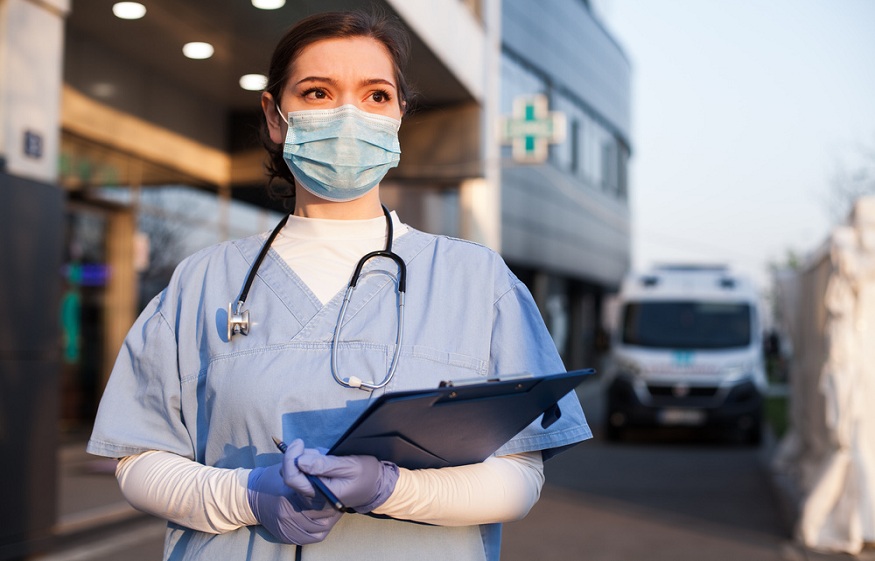 Daily Duties of a Registered Nurse
Not all registered nurses will do the same job. This is because the role they have will depend on the facility in which they work as well as the number of other people working with them. For example, a registered nurse working in a large hospital would rarely need to take care of any administration work, but a similarly qualified nurse working in a small private practice may also have admin tasks to take care of every day. Broadly speaking, a nurse's daily duties will include:
speaking to patients about any symptoms they may have
recording patient details, including symptoms and medical history
measuring patients' vital signs including temperature, pulse, blood pressure, and respiration rate
performing physical examinations
drawing blood and performing other tests such as collecting body fluids
cleaning wounds
preparing patients for treatment
assisting in medical treatments if required
administering medication
listening to patients and providing counseling to patients and family members
coordinating with and liaising with other medical professionals regarding a patient's care plan
liaising with insurance providers.
Where Do Nurses Work?
There are many different types of nurses, and they work in a variety of settings. Within a hospital setting, a nurse will likely work in a specific department or ward. So they may be assigned to pediatrics or geriatrics, or they may work on the oncology ward. To take up a certain nursing position, an individual will need to have a specific degree.
A family nurse practitioner for example works as part of a team of healthcare professionals delivering primary care to patients of all ages. They are often found working in disadvantaged communities where there is a lack of family practice doctors. Family nurse practitioners must be educated to a master's degree level.
Nurses are also found working in schools where they will provide education and treatment within the school setting. A school nurse must be educated to a bachelor's degree level.
An ambulatory nurse, as the name suggests, is a nurse who works in ambulances attending to emergency situations. Ambulatory nurses must have an associate degree.
Could You Become a Nurse?
Nursing jobs are many and varied and no two days are the same on the job. It is a job that can be extremely rewarding but it is also one that can be stressful at times. As patient care is the primary role of a nurse, it is vital that you are good with people and that you are patient as well. You should be aware that nursing shifts are long and hard, and you will likely spend much of that time on your feet.
In addition to achieving the necessary education required to become a nurse, you will need to be a good communicator and you must be prepared to be constantly learning. Medicine is a sector where changes occur all the time, so updating your knowledge is something that you must be prepared to do.